Bedgebury Mountain Biking

Riding at Bedgebury
About 12-16km of single-track. Swoopy nice and fast. One of the only trail centres in the SE with marked routes and well maintained tracks. Great for a quick blast but not overly technical. Can be boggy in winter and the parking is a massive £7.50 last time we checked.
Bedgebury Videos and Pics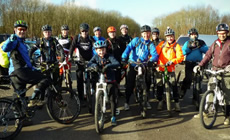 EHMTB does Bedgebury
Getting stuck into the red trail @ Bedgebury with the EHMTB crew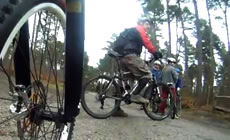 2011 December - Video
Fast and flowy trail riding at Bedgebury in Kent with the Ninj cam. 12km of single-track goodness.
Bedgebury Location & Links
How to get there by train from London
Etchingham (on the Hastings line from Charing Cross or London Bridge) is the closest station to Bedgebury.
It's about a 30 minute cycle ride up the A21 (there is a footpath along the edge of the northbound carriageway).
Alternatively, Tunbridge Wells, Frant and Wadhurst (on the Hastings line) and Staplehurst and Marden (on the Ashford line) are also nearby.
How to get there by car
By car follow the postcode TN17 2SJ. Leave the M25 at junction 5 and join the A21 southbound towards Hastings.
Bedgebury is signposted off the A21 on the B2079, approximately 12 miles southeast of Tunbridge Wells and 16 miles northwest of Hastings.
Other Info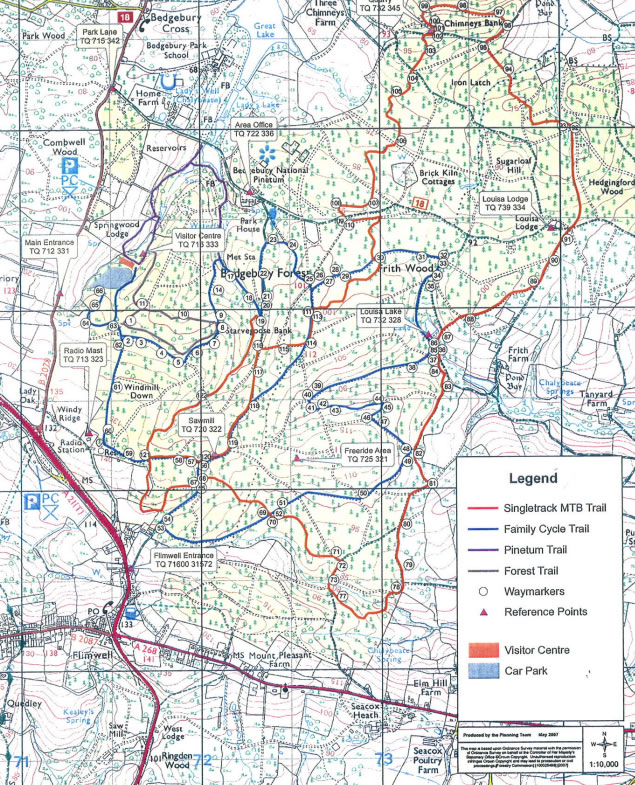 Latest Bedgebury Forum Topics