Keen Springwater 2 SPD Shoe Review
Reviewed by:
Essex Herts MTB
-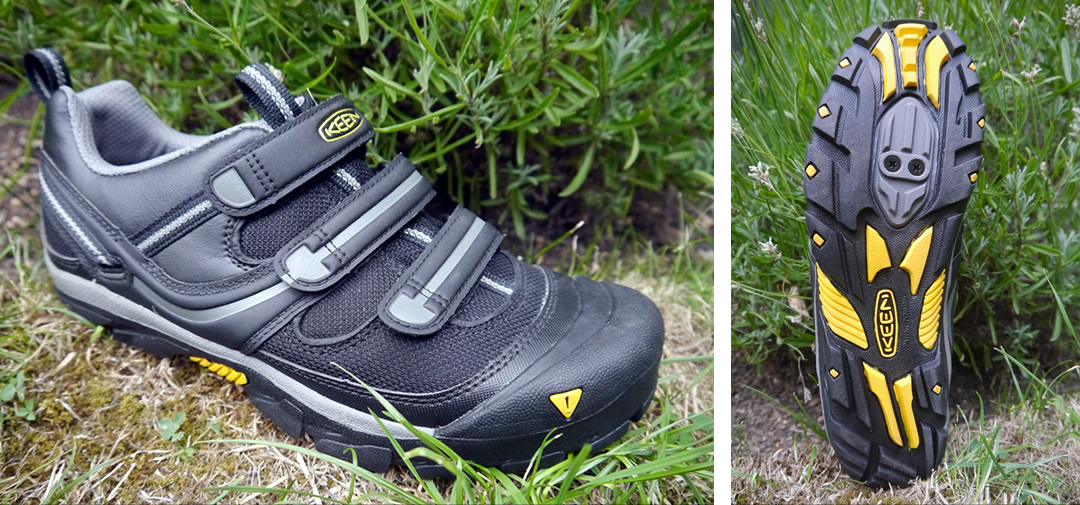 We're testing the Springwater 2 SPD compatible shoe from Keen Footwear.
Specification
Full length SPD compatible plate
Lightweight and durable synthetic upper with textile tongue
Moisture wicking lining
Non-marking rubber outsole
Secure fit upper strap system
TPU cleat cap plate
Weight: 16.8 oz/478 g
Rubber: Non-marking rubber outsole
RRP is £109.99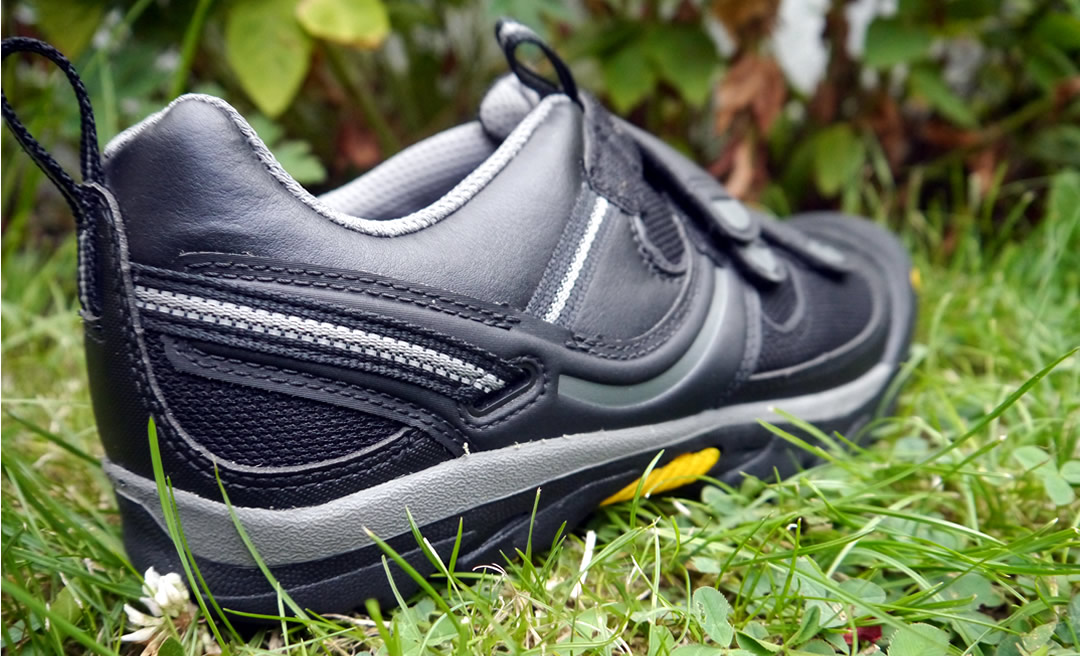 "The shoes have worn well. The high quality rubber and textiles resisted scuffing and scraping."
Design, Features and Durability
When you hold the Keen Springwater 2 you can see it's a bike kit manufactured by an established shoe manufacture. It feels well made, durable and has neat detailing like you would see on a high end hiking shoe.
The sole is a mix of stiffness and comfort. There is just enough rigidity to make it an efficient pedalling platform, but enough give to make digging jumps in the undergrowth comfortable.
The footbed is one of the most comfortable I have tried in a cycling shoe. It's like wearing a contoured hiking boot.
The triple straps provide even tension over the top of the foot, locking it in place.
Accessing the SPD housing is easy, and there is lots of space around the cleat area making installation simple and allowing for mud to clear.
There is around 5mm fore aft cleat adjustment which was enough to get the cleats in a place I liked.
The Springwater 2 rubber toe box is sturdy and wear resistant. It resisted rocks being flicked up, and being smashed against rubble on ugly bottom outs, in its stride.
The textile areas of the upper allow the feet to breathe.
Dam the lining is soft. Wear them without socks and they feel like snug slippers. I have a high arch and found the shoe offered excellent support.
The yellow black sole looks rather smart!
The tongue tab means getting the tongue in position is easy and quick.
There is enough tread to offer reasonable grip in the slop. However the slats do fill with mud in bad conditions, and take a while to fully clear.
The Keen Springwater 2 lining is treated with a Microbe Shield to resist odours created from bacteria. The shoes remained relatively fresh even when left wet.
The shoes have worn well. The high quality rubber and textiles resisted scuffing and scraping. The durability of the sole is excellent with hardly any wear visible.
The reflective banding on the heel is a nice touch.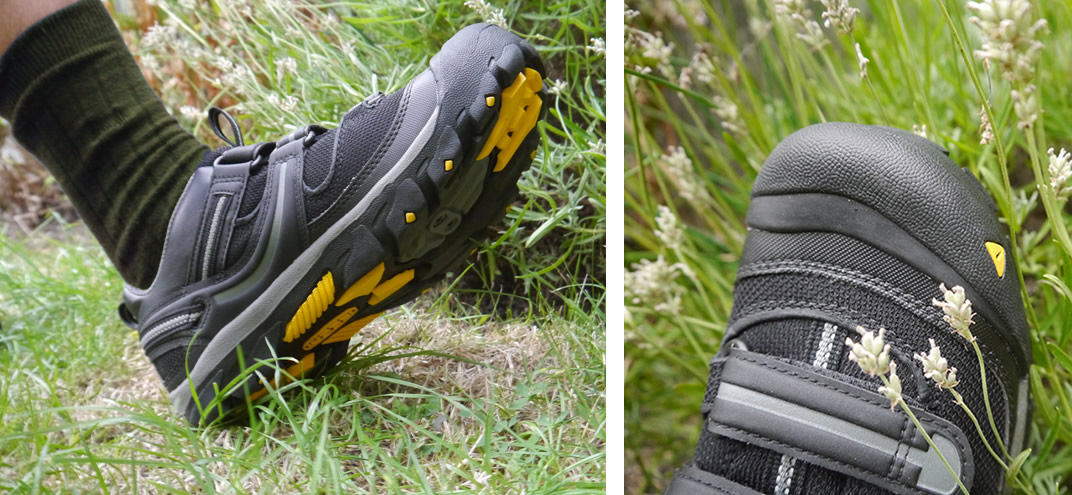 "You might find the toe box too roomy if your feet are anything less than wide."
Although the triple straps provide a snug fit we prefer designs where the top strap is a ratchet. It's a bit more secure and you can really pull you heel into position in the shoe.
The Springwater 2 flexibility may well not be a plus for someone looking for direct power transmission. To be fair that's not who this shoe is aimed at, but it's worth noting. This shoe places comfort above performance.
Keen are well known for their broad fit. The Springwater 2 is no different. However with cycling shoes, allowing the foot to move can amplify power loss. You might find the toe box too roomy if your feet are anything less than wide.
Test Info
Tested – Late Spring Summer 2013.
Size tested – UK 9.5 - size seemed accurate
Riding – Enduro/Trail Centers.
Used with - XT Trail and Crank Bros Mallett Pedals
Similar products tried: Five Ten, Shimano AM41, Perl Izumi, SIDI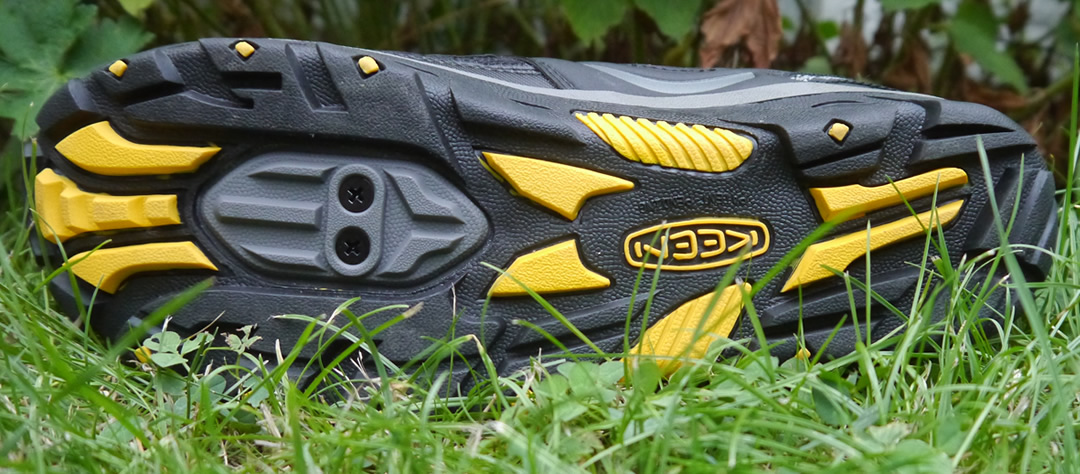 Final Thoughts
The Keen Springwater 2 is targeted as an all-round shoe designed to handle everything from commuting to trails. They are really well made. As you can see from the pictures there is a ton of detailing and lots of double stitching. The lining is plush with its raised arch and the shoe cups the foot nicely. Off the bike the Keen Springwater 2's are easy to walk in. They have just enough give to ensure you aren't constantly reminded that you are in bike shoes. The sole is surprising grippy too.
On the bike they have a solid feel but the flex which gives that comfort we have raved about, does result in some power loss. The rigid toe box has saved my toes from getting smashed by debris and the uppers are supple enough for all day rides. The broad fit however wont be for everyone.
Find out more about the
Keen Springwater 2 SPD shoe here
.