Novatec Diablo 27.5 Wheels Review
Reviewed by:
Essex Herts MTB
-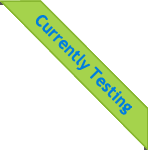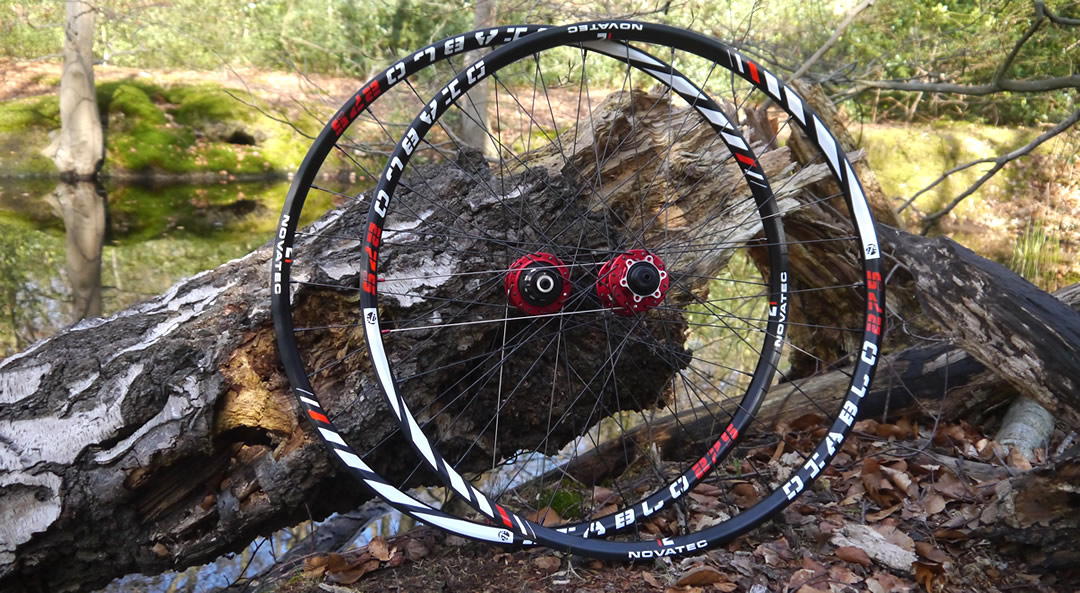 These are the latest version of the Novatec Diablo wheels. Now in a 27.5/650b size. We put these lightweight, but downhill tough Novatec wheels through their paces.
Introduction
Novatec
are looking to make a big impression with their wheel sets this year. They have just shown off their carbon wheels to the public which, make them one of the first in that space for MTB's. At the same time they have been broadening their existing line, to cater for the new wheel sizes that are available. With riders like Brian Lopes, Kyle Strait, and Eric Carter on their books they are making a serious investment in the
gravity side
of the sport.
What Novatec say about the Diablo 27.5 wheels
Rim type/depth: Clincher alloy 18.5*28.5mm.
Rim finish: Black micro peen.
Weight Front / Rear: 785g 995g.
Spoke count F/R: 32/32.
Spokes type: Sapim race double butted.
Lacing front/rear: 3X.
Hub finish: Red ano. Polish
Axle front/rear: F: qr, 9mm, 15mm, 20mm / R: qr, 10mm, 12mm, x12.
4-in-1 front hub for compatibility with QR, 10, 15 and 20mm front axle systems. Side caps: F: qr,9,15, 20 / R: qr,10,12, x12.
Novatec uses 6 pawl ratchet ring drive system in their offroad cassette bodies.
Tubeless ready proprietary rim profile that is compatible with tubeless tire systems without the need for liquid sealant.
Heat cured graphics for durability.
Top quality Japanese sealed bearings are used.
Double and quad bearing configurations are replaceable should they wear out.
A.B.G.: Anti-Bite Gaurd is a reinforced steel rib integrated into alloy cassette body splines to mitigate damage from drive forces.
RRP EUR 599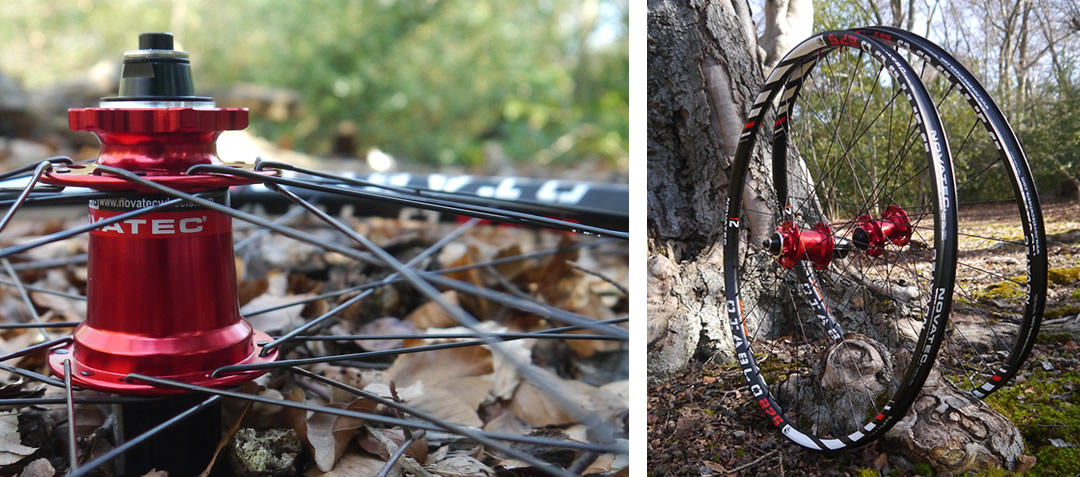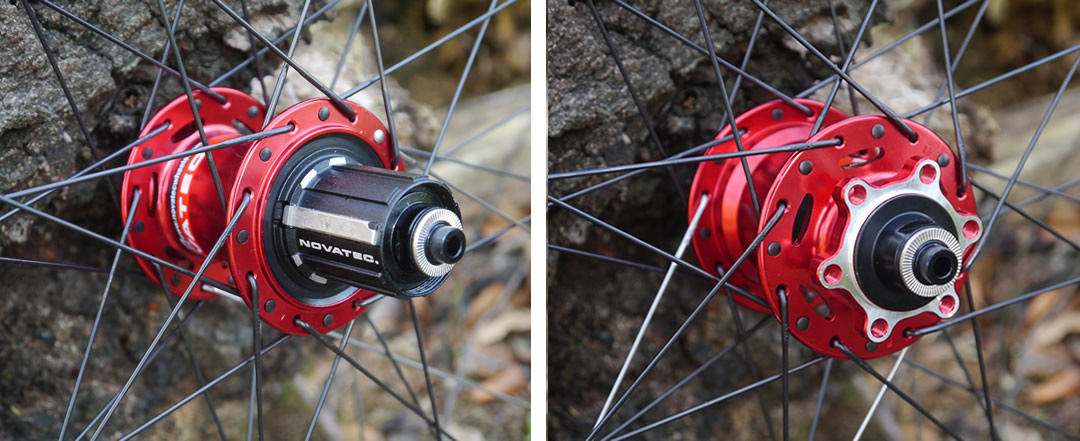 First Look Thoughts
The Novatec Diablo 27.5 Wheels are a professional looking, high end, set of wheels. There are lots of details like the Anti Bite Guard, the colour coded spokes and the Sapim lacing, which let you know that this is a quality product. Out of the box they are, tight and true, with even tension throughout. In addition, the range of accessories is impressive. Other wheel manufactures should follow suit.
The wheels are light for their intended use, and should help ease the spin up time when riding. The hubs have a beautiful finish, and they roll on silky feeling bearings. We are looking forward to spending more time on these new wheels from Novatec, and finding out how they perform on the trail. A full review will be availble shortly.
Find out more about the
Novatec Diablo 27.5 Wheels here
or contact them directly at info@novatecwheels.eu or via
facebook
.