NZO Trailmaster Glove Review
Reviewed by:
Essex Herts MTB
-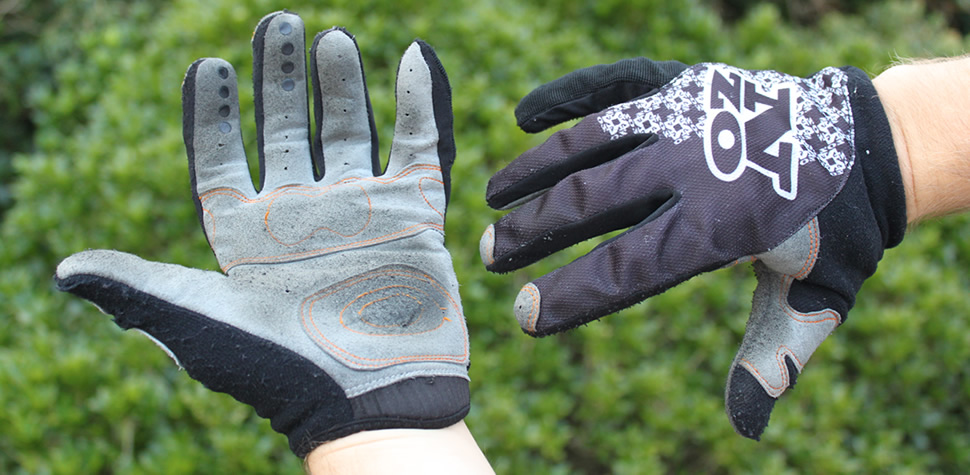 We take a look at the NZO Trailmaster glove. We have been testing the gloves on the trails of the place it was designed and imported from - New Zealand.
The Specs
The TrailMaster is a glove with no cuff, cut low on the wrist end.
Palm is Almara (synthetic leather) with reinforcing on 'callous line' and heel of hand, but no padding.
Silicone spots on two lead fingers provide grip advantage
Big Nzo logo, as well as houndstooth pattern made of little Nzo logos.
Purchased from NZO in New Zealand but also available direct from UK distributor http://www.nzoactive.com/uk/
Price £19.40 plus shipping
Build and usability
The cut is great and the lack of a Velcro strap a plus in my eyes (nothing to catch them on).
The palm is comfortable and the stretchy material on the back of the hand means I don't get too hot or cold.
The palm has not ripped despite a few over the bars moments - something which cannot be said for other gloves I have used.
I love the extra material on the tips of the fingers - a great feature for stopping any rips and giving more grip in the wet.
They wash up really well and hold their size and shape.
The styling is simple with very nice touches like orange stitching.
The seam has come apart on one glove where the thumb section meets the wrist collar (just about 1cm). However it has not ripped any further after 2 more months riding
The little dots on the index and middle fingers have pretty much all come off on one hand and when they are only half off are pretty irritating.
There isn't quite enough of the soft towelling material to wipe the sweat away ( I am being picky now).
For those who like to colour coordinate their riding kit these only come in one colour.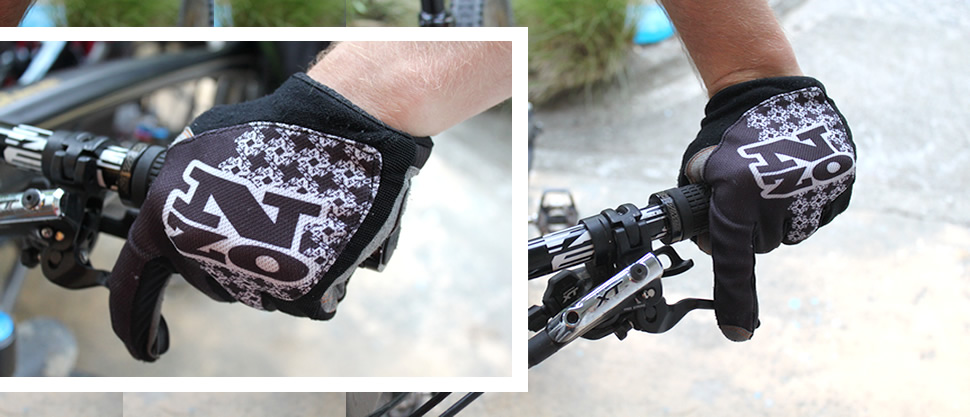 "I love the extra material on the tips of the fingers - a great feature for stopping any rips"
Test Info
Tested on - 6 inch bike, hardtail, (whisper it) cyclocross
Tested when - Winter, spring, summer, autumn
Tester riding style - goes by the nickname Sir Crash-a-lot
Level of care for kit - not a lot, washed occasionally but mainly left sweaty
Other similar products ridden - Dakine, 661, Fox, Sombrio
Final Thoughts
A really well thought out and constructed glove that has quickly become my go to glove for any ride - so much so that sometimes I can't be bothered waiting for them to dry out from washing or a previous wet ride.
The trailmaster glove is available from NZO in New Zealand but also available direct from UK distributor
www.nzoactive.com/uk/