Pentax WG-3 GPS Camera Review
Reviewed by:
Essex Herts MTB
-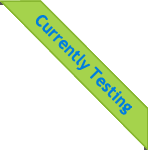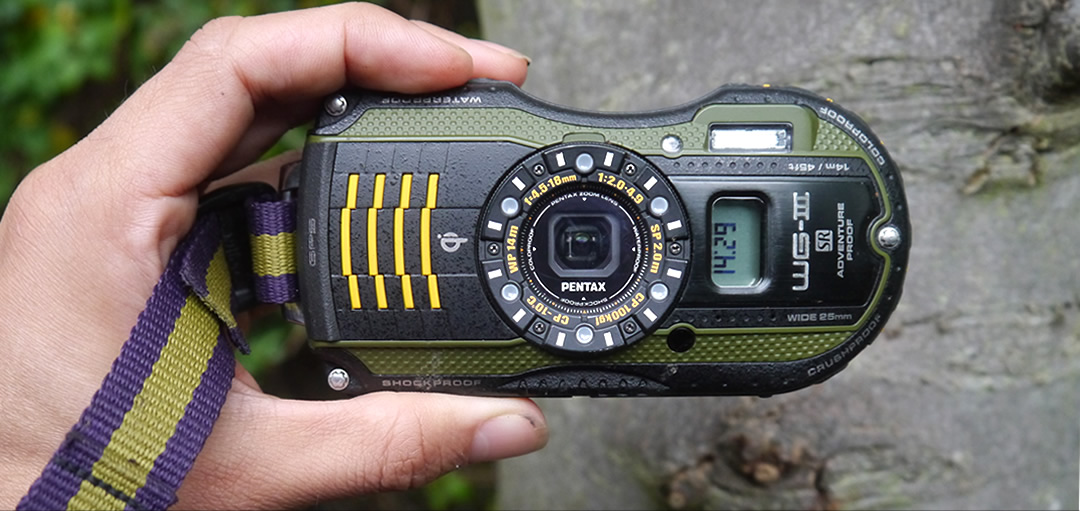 This is a review of the Pentax WG-3 GPS Camera. As Winter kicks off we test out this durable sharp shooter in some wet and wild British conditions.
Pentax WG-3 GPS Camera Introduction
As you can see from the
gallery
we love to shoot pics and video here at EHMTB. However the environments that we ride in, are frequently wet, muddy and full of abrasive grit and sand. Not the best place to keep a camera. In addition we need a device that we can power up quickly, is light weight, is easy to handle in gloves, can focus rapidly on fast moving objects and can take impacts when we crash. That's quite a wish list, but the Pentax WG-3 GPS's and its features are designed for exactly that.
We are currently putting it through its paces and will be getting a full report up here shortly.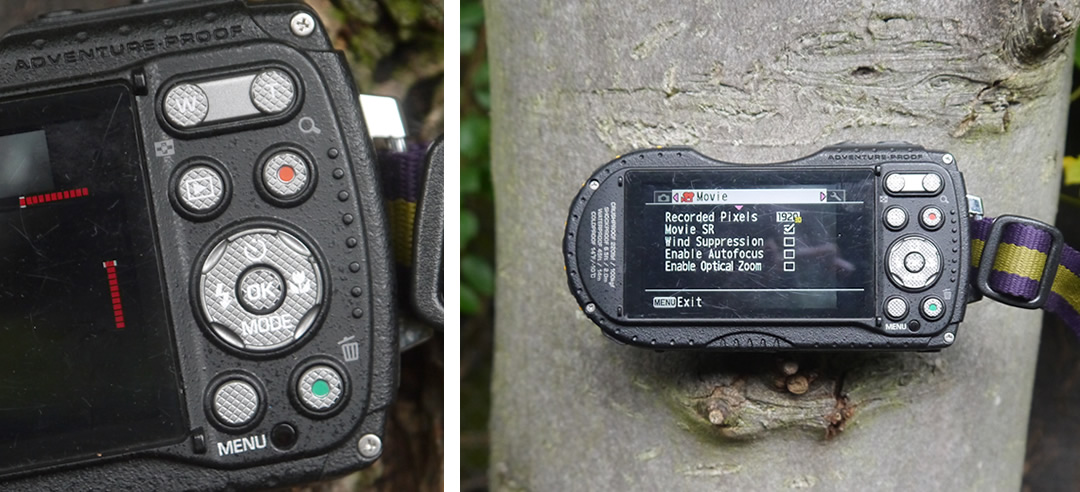 Pentax WG-3 GPS Camera Specification
Back-illuminated CMOS 16 MP
4x wide-angle optical zoom
Maximum aperture of F2.0 at wide-angle end
Full HD video - 1920 x 1080 pixels using H.264
GPS function, Electronic compass, Barometer, Qi compatibility
3.0-inch 16:9 color LCD monitor with approximately 460,000 dots
Top sensitivity of ISO 6400
12 digital filters
Built-in time-lapse mode
Dual anti-shake protection using image-sensor-shift-type technology
Six LED Macro Lights to assist close-up shooting
Waterproof to 14m, Dustproof, Shockproof to 2m
Coldproof to -10°C, Crushproof to 100kg
Start-up time: approx. 1.8 sec
Rechargeable D-LI92 Lithium-Ion battery - Approx. 240 still shots
Dimensions: 6.45cm/12.5cm/3.2cm
Weight: 230g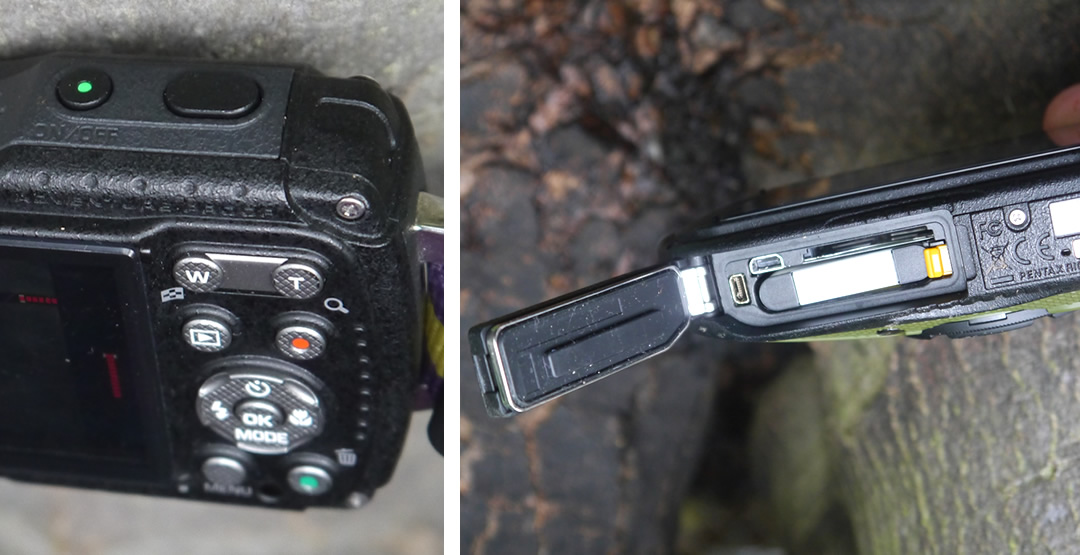 First Look Thoughts
A camera which is going to be carried in wet pockets full of sand and muddy bags needs to be durable and robust before you consider any of its other features. In that respect the Pentax WG-3 does well. Its solid, durable casing has thus far resisted the horrible recent weather we have had. In addition once out, we have found it easy to handle and operate. The photos we have taken have been good quality for a compact, with reasonable high iso performance in low light. The movie mode has also been good and the anti shake has helped keep the action steady. Although we haven't found a great deal of use for the GPS it has proved to be accurate and easy to use.
So lots of pluses... but there are also a few negatives thus far. Focussing speed has been slow in some conditions, and there aren't a lot of manual controls. We will continue to test the Pentax WG-3 and the full review will be coming shortly.
Find out more about the
Pentax WG-3 GPS Camera click here
.