RaceFace Felon Soft Shell Jacket Review
Reviewed by:
Essex Herts MTB
-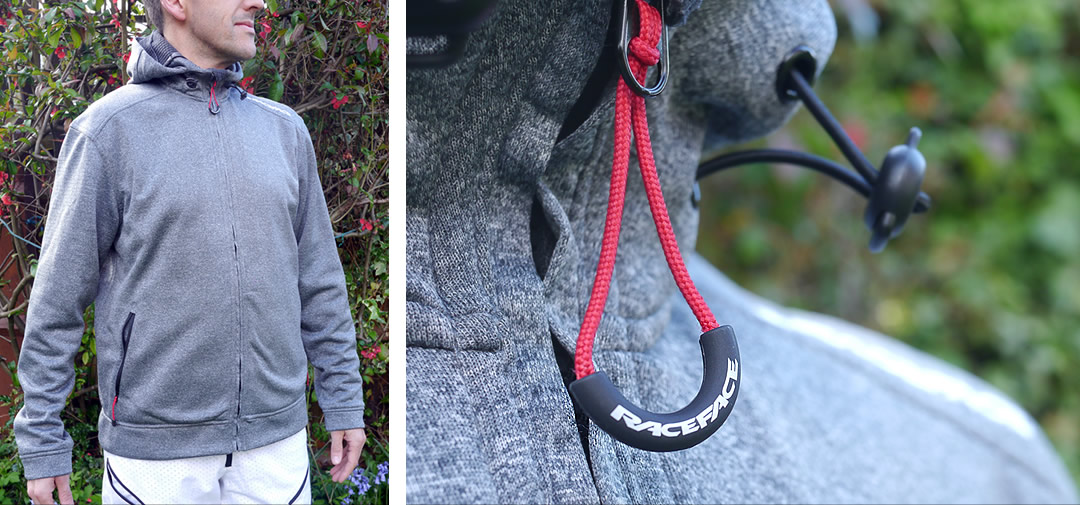 "The Felon is a new soft-shell jacket for 2013 from
RaceFace. We test out how it works on and off the bike"
The Specs
The Felon is a new soft-shell jacket for 2013 from RaceFace
It's made with a 2-ply, soft hand Polyester fabric with Melange finish
The outer layer is DWR treated to offer shower protection and is bonded to soft check-fleece inner layer
There's a non-detachable hood with a 3 bungee adjusters allowing you to dial the fit
The collar is nice and high and there's a nice 'zipper garage' to increase comfort
There are outer zipped pockets that feature an internal media pocket (left side only) with a cable / cord port
The RaceFace Felon Soft Shell Jacket comes in a stylish grey color that RaceFace call Black Melange
It is also available as the Team Felon which is the same jacket in the same color but with a bit more obvious RaceFace graphics
The Felon is available in a wide range of size from S-XXL (Sizing chart is here: http://raceface.com/assets/apparel/Fit_Chart.pdf)
Full product details are here: http://raceface.com/apparel/mens-collection/outerwear/felon-softshell/)
Recomended Retail Price: £99.99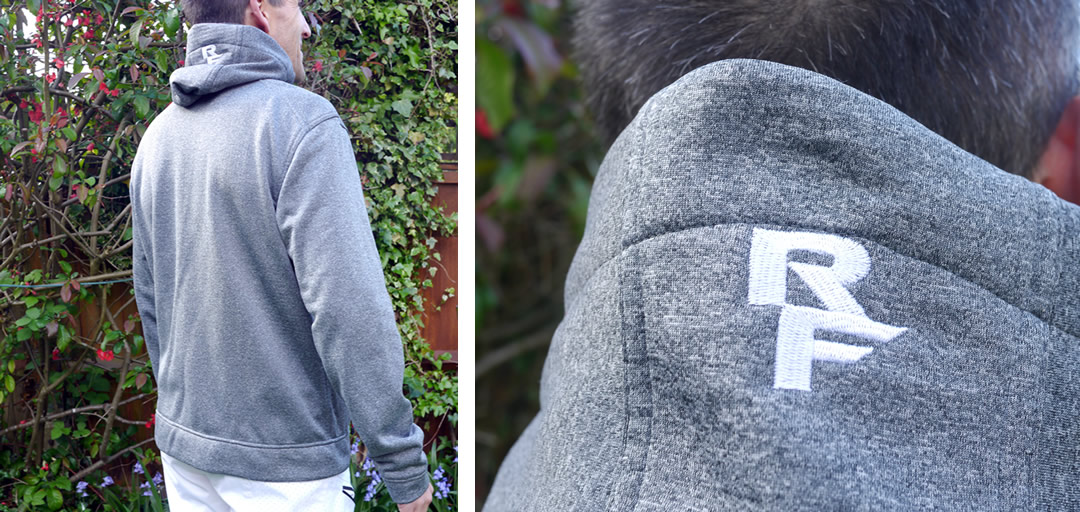 "Sleeve length was sensible. It's a fraction too long for me when stood upright but becomes 'just right' when I'm riding"
Intro
I first discovered soft shell jackets about 2 years ago. Prior to that I'd always gone for the classic base layer, mid layer and waterproof out layer for my autumn through tom early spring riding and consistently struggled with effective 'heat' management. Since discovering soft shells they've become a key part of my riding wardrobe, as unless it's raining they seem to do a far better job of helping with heat management than a full waterproof jacket.
RaceFace have been making quality riding clothing as well as quality components pretty much since the dawn of mountain biking so I'm hoping that all that experience will produce, in the RaceFace Felon, a pretty dialed soft shell jacket for riding and some post ride lounging.
Design and setup
RaceFace clothing always seems to feel well made and this jacket is no exception.
The inner material feels good on the skin.
The RaceFace Felon Soft Shell Jacket's outer pockets are a sensible size.
The hood adjusters work well.
Sleeve length was sensible. It's a fraction too long for me when stood upright, but becomes 'just right' when I'm in a riding position on the bike
There's also a couple of inner pockets that are useful for small items
The zippers comes with little toggles to aid use whilst wearing gloves
The routing for headphones on the RaceFace Felon Soft Shell Jacket, is a slick feature
I'd prefer chunkier zips and zippers. It's not that the ones on the Felon are particularly small, but I've had good experience in the past with more MTB friendly jackets using 'big' zips
The hood isn't designed (I don't think) to go over a normal bike helmet. I've used other jackets with bigger hoods that do allow the hoods to go over your head without removing your helmet. I've found this useful when standing around waiting for your mates to finish fafffing with yet another minor mechanical, or when waiting for an uplift.
The inner open pockets would benefit from a simple Velcro closure, to stop stuff bouncing out whilst riding. Then again they may not have been designed as pockets at all, and it may just be how the RaceFace Felon is constructed.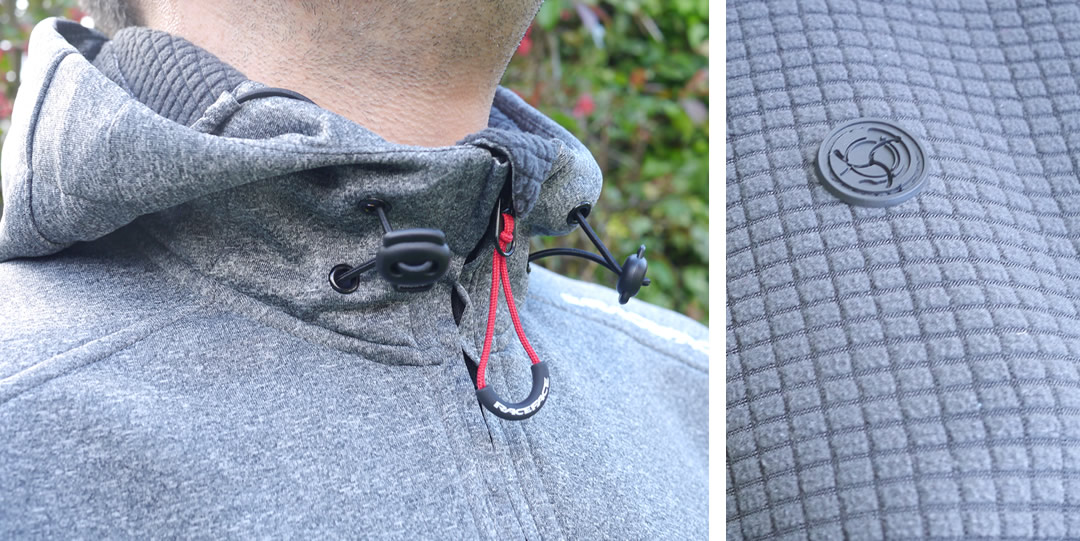 "If you're going to use regularly over body armor, it might be sensible to size up"
Usability and durability
The subtle color scheme and graphics (on the regular version anyway) mean that the RaceFace Felon can easily double up as a good casual jacket as well.
The Felon offered me a good fit as a general jacket, but a really great fit whilst on the bike. Sleeve length, as mentioned above, was bang on and the slightly dropped back ensured my lower back remained toasty warm
I've used it fairly regularly, with just a merino baseline underneath, and even on cold days this combination has proved brilliant.
I've also worn the RaceFace Felon with soft armor underneath for the first few runs on cold DH days, and although it was a bit snugger fitting, it still worked pretty well. I think it would need to be a really cold day for you to need to wear it all day for DHing.
RaceFace quality is usually good and the RaceFace Felon is no exception. It's survived a fairly wet late winter and early spring rides followed by 30 degree washes and still looks as good as new.
Despite initial concerns, the zips and zippers have continued to work just fine. I would still prefer them, like my chips, to be chunkier.
If you're going to use regularly over body armor it might be sensible to size up.
I like the color scheme but others might prefer something brighter. It might be nice if RaceFace offered a few other options
Test Info
Tested - Late winter 2012/13 to Spring 2013
Size tested - Large
Riding - From North Downs trail epics to Woburn DH
Body Armor Tested with - O'Neal Stealth (soft, SASTEC armor) and SixSixOne SubGear (soft, foam armor)
Similar products tried - Intrepid Ultimate Soft-shell; Royal Racing Alpine Storm
Final Thoughts
The RaceFace Felon soft shell is a great addition to my riding kit. it works brilliantly on the bike; offers fantastic temperature management for the colder days; and looks super cool. Pretty much all the boxes ticked for a good soft shell.
More color options and chunkier zips would be good but overall a great jacket for riding, for pre and post ride hanging out and even for nights on the town from the Canadian originators of non-roadie riding gear!
Find out more about the
RaceFace Felon Soft Shell Jacket here
.