Suunto Ambit2 GPS Watch Review
Reviewed by:
Essex Herts MTB
-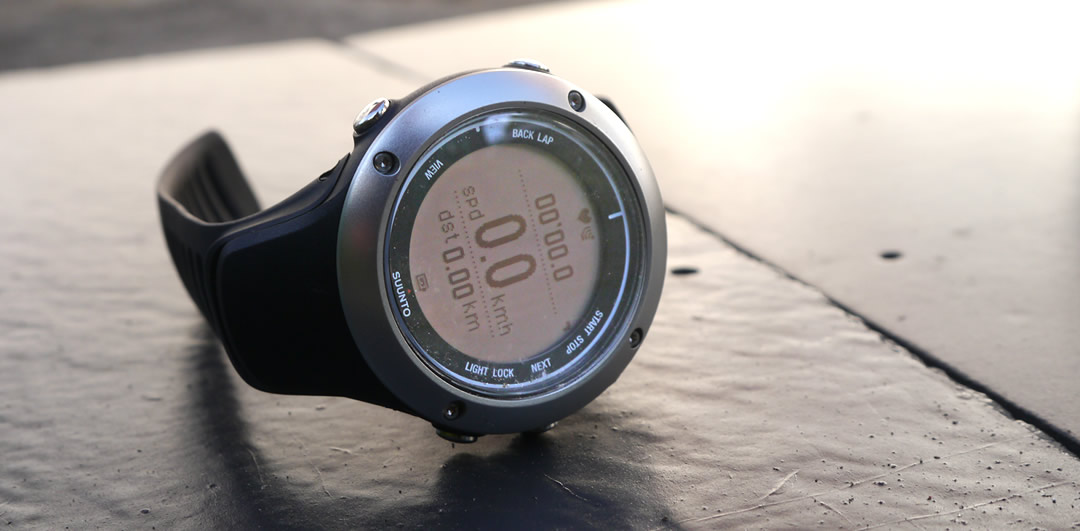 Suunto Ambit2 S GPS Watch Introduction
We are using the latest version of the Suunto Ambit2 S GPS watch to track our riding, both at home and abroad. Its targeted at being able to handle multi sport activity on the fly and can generate a deep layer of stats, for those interested in professional training analysis. We are focussing on how it performs for cycling and in particular mountain biking. Although we did track some road rides with it as well.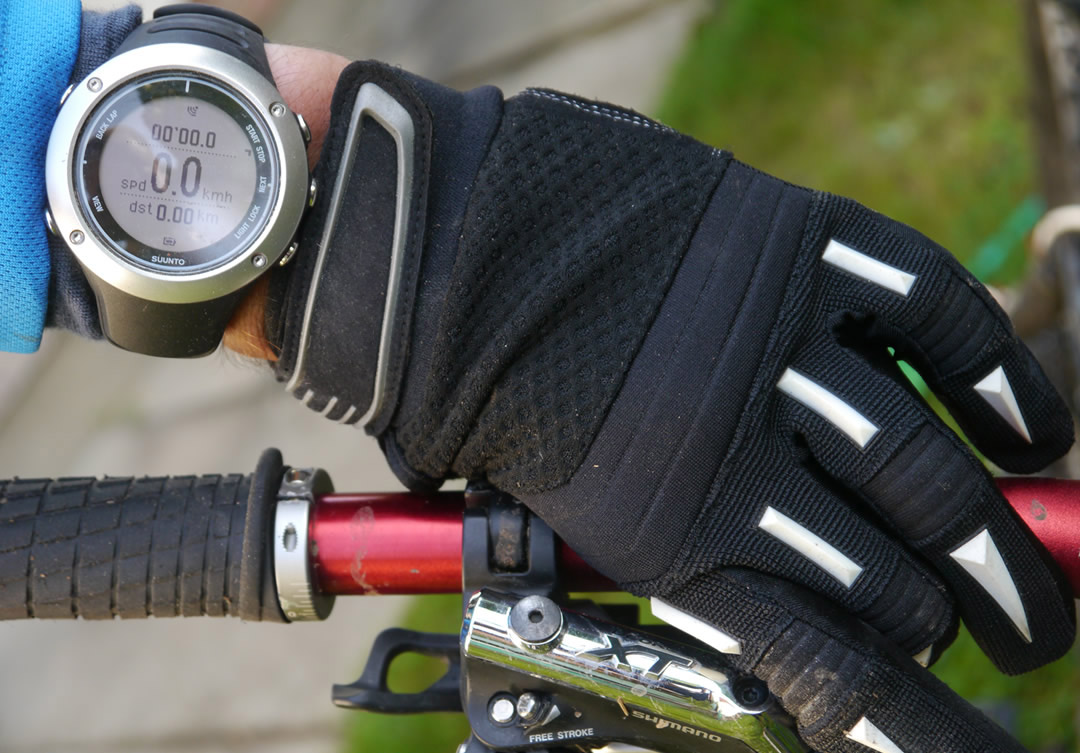 Suunto Ambit2 S GPS Watch Specification
In the box: Suunto Ambit2 S, Suunto ANT Heart Rate Belt, Ambit power cable, and Quick guide
Specific features for Running / Cycling / Swimming
1000+ free Suunto Apps for outdoors & training
Up to 50 Apps pre-configurable within the watch
Time, date, alarm, dual time
Positive / negative display switch
User-adjustable backlight
Low battery indicator
Data transfer and charging with USB cable
Full-featured GPS (SiRFIV v2.2) / Adjustable GPS fix rate (1 s, 60 s) / Waypoint and route navigation / Point of Interest (POI) creation
GPS altitude / Total ascent/descent / Vertical speed / Altitude graph
The Ambit2 S is compatible with ANT+ power PODs from other vendors.
TStorm alarm: Activated by a rapid drop in air pressure.
TSunrise / Sunset times: Never run out of daylight with daily sunrise / sunset times in over 400 locations worldwide.
Integrated FusedSpeed™. The speed indication is a unique combination of GPS and acceleration sensor readings.
Track back: Retrace your current exercise with Track back.
Improved fit for smaller wrists
The full spec list is huge... so head over here to take a look.
RRP: £325 from all good retailers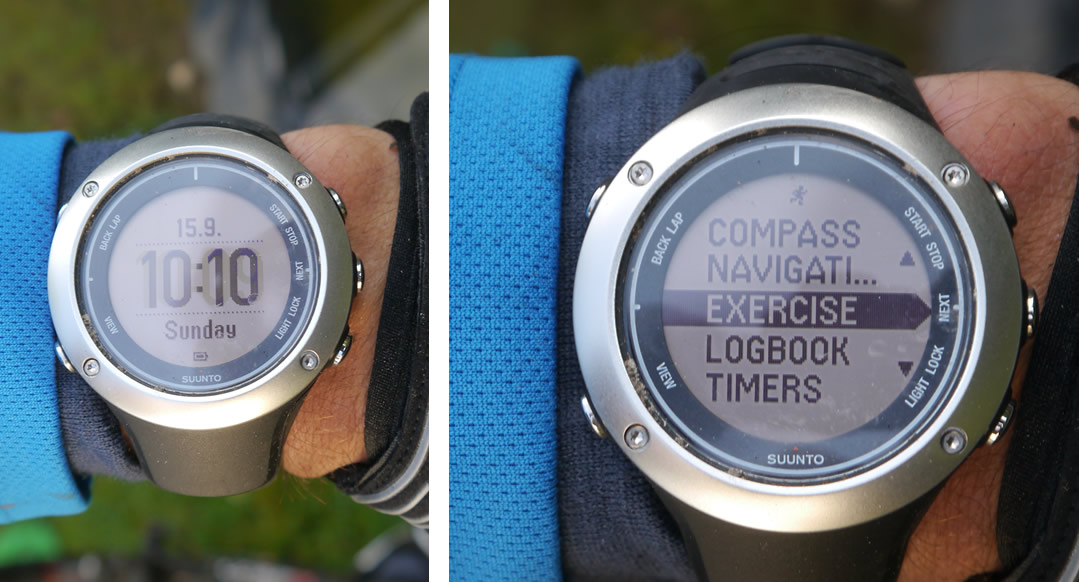 "Initial set up and conf is super easy..."
Design and setup
The Ambit2 S looks stylish relative to other GPS sport watches I've used.
The instructions in the box are simple to follow and there's a more detailed user guide on the Suunto website.
Initial set up and conf is super easy – it took less than 5 minutes from opening the box to being ready to ride with the Ambit.
After that, you need to set up a user account on Movescount – Sunnto's free web service – and download the Movescount app that's used to transfer data from the watch onto Movescount.
Not a big deal for me but as with most GPS sports watches, they are slightly bulkier than a normal watch.
It's a bit more expensive than some of the competition.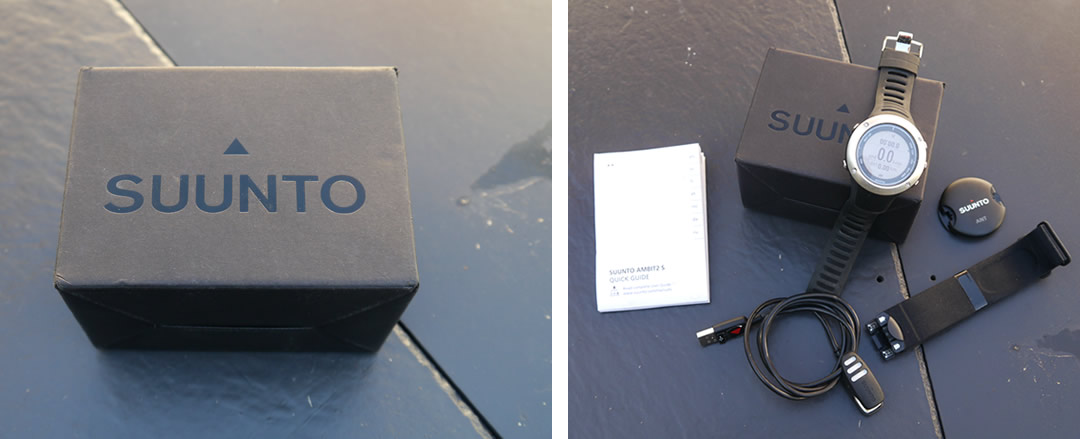 "The Heart Rate monitor is pretty comfortable. I hardly noticed it..."

"Movescount is ok but pretty basic and isn't as good as Strava..."
Usability and durability in the field / longer term ownership
The Ambit is super comfortable to wear – I'd go so far as to say it's the most comfortable GPS sports watch I've used.
Similarly the Heart Rate monitor is pretty comfortable – I hardly noticed it.
The controls on the watch work well and the user interface is intuitive and easy to use – it's easy to find the buttons to record lap times or change the display even with gloves on.
You can easily customize all the aspects of the display to get the maximum (3) or minimum (1) number of data fields displayed based on your own personal preference.
It's really easy to switch between sports. This gives access to a whole bunch of sport specific functions including power meter and cadence input for cycling (via ANT+ compatible devices); ANT+ POD input and combined GPS and Accelerator meter for running – that helps give more accurate speed input; and pool length specific laps and totals, stroke rate, count & type
The Ambit picks up GPS signals very quickly even when there's cloud cover.
Battery life has been good. I've had no problems doing 6 hour rides with it.
If you're more serious than I am about your training there are loads of good apps and workouts that can be downloaded from the Movescount website and there are lots of timers to sort you out for your interval sessions.
The compass is a surprisingly useful feature!.
Movescount is ok but pretty basic and isn't as good as Strava. It doesn't have segments or KOMs!
Talking of Strava. Up-loading tracks and data into Strava is slightly more convoluted compared to Garmin GPS sports watches, as currently you need to save the file and then upload as a second step rather than being able to do this in one go.
Although you can load routes I found that you can't easily navigate with this watch (or any similar watch) whilst on the bike and on the move– it will provide a rough indication of travel arrow which would be helpful in an open moorland environment but is less helpful in forest environments; still it would be useful in an emergency situation to help point you in the right direction to get back to base and can be useful at some junctions.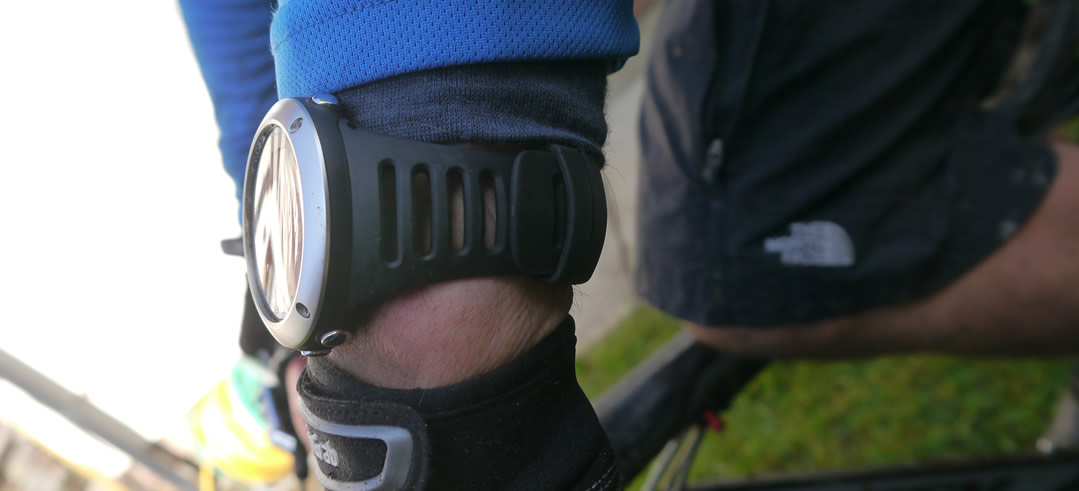 "I'd go so far as to say it's the most comfortable GPS sports watch I've used..."
Test Info
Tested – August to November 2013
Riding – trail riding; all mountain; DH.
Where – Epping; Lake District; Cannock; Kirroughtree; Dalbeattie; Glentress; Stainburn; Park City, Utah; Woburn; FoD; Malvern Hills.
Riding style – Everything.
Similar products tried: Various Garmin GPS Sports Watches.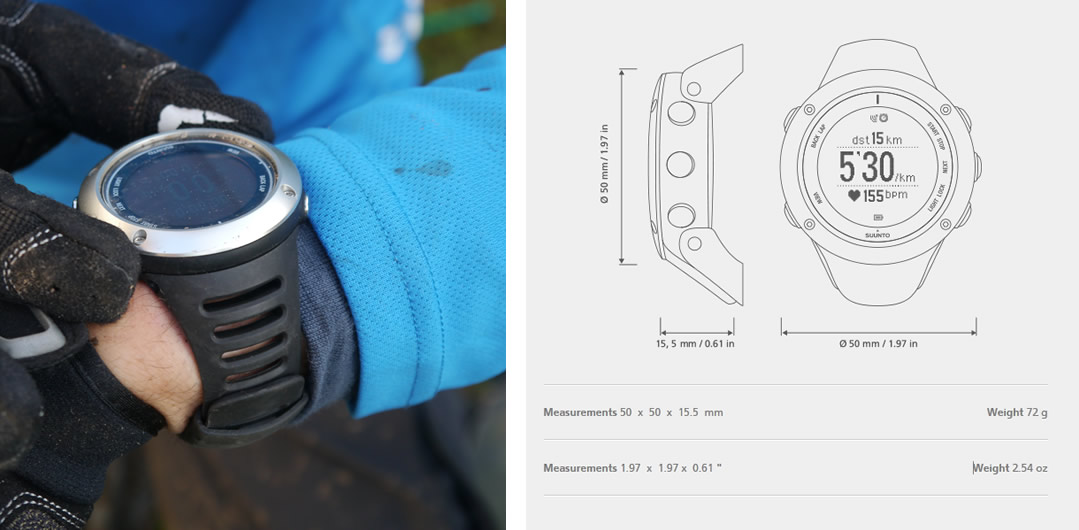 Final Thoughts
I have no hesitation in recommending the Suunto Ambit2 S if you're in the market for a GPS Sports Watch. Despite being crammed with features the first thing which struck us about the Suunto Ambit2, was the ease of use, solid build quality and comfort afforded by the design. It feels more like a watch than a high tech training and tracking device. Battery life is also good. GPS signals are picked up quickly, and moving between modes is simple. The instructions and user manual provided are comprehensive and well written.
The only minor niggle is the two step file upload with Strava but overall this is a great bit of kit if you want to start capturing more data about your riding.
Find out more about the
Suunto Ambit2 S GPS Watch click here
.