Ti-Springs.Com Flat Pedals Review
Reviewed by:
Essex Herts MTB
-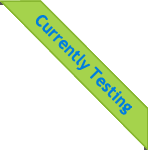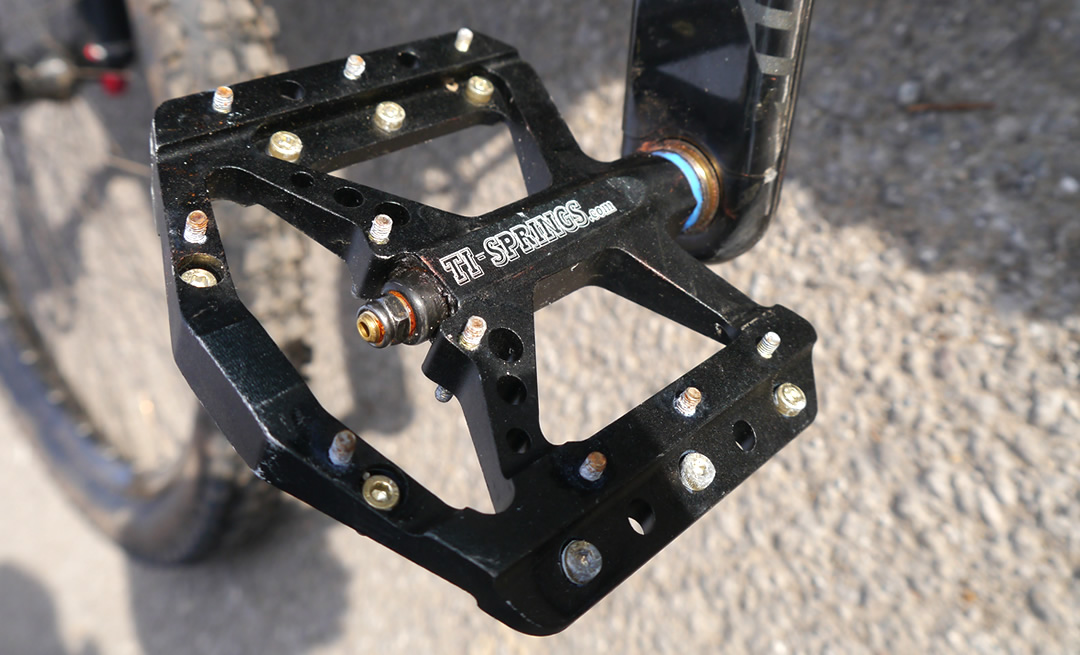 We review the Ti-Springs.Com Performance Flat Pedals. They are low profile and light but can they take an Essex Herts beating!
Ti-Springs.Com Performance Flat Pedals Introduction
I first became aware of ti-springs.com when I was looking for a lighter coil spring for my DH bike and I'd heard about a company using a direct to customer business model to offer top quality titanium springs for sensible money.
Although this remains the primary focus, and is well worth looking at if you want to lose a bit of weight on your DH rigs, the guys at Ti-Spings have also been adding to their range including a rather tasty looking pair of flyweight flat pedals. They come in at an amazing price and we've mounted to one of our test rigs to see if they can possibly live up to what, on paper at least, provides outstanding performance per £.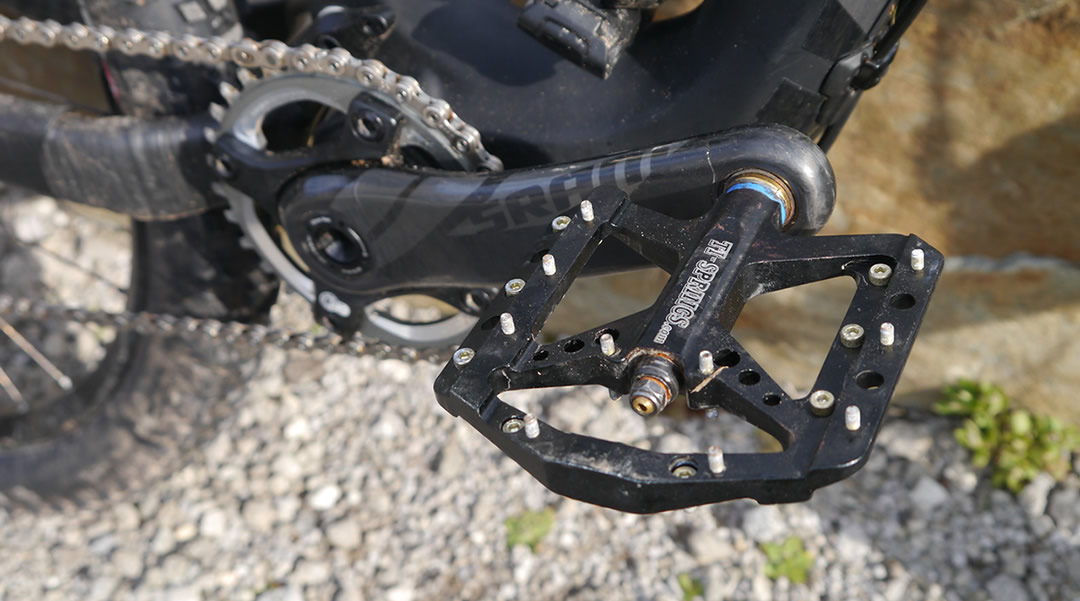 "Can they live up to what, on paper at least, provides outstanding performance per £"
Ti-Springs.Com Performance Flat Pedals Specs
Super lightweight and super low profile performance pedals designed to offer high grip levels and ease of self-servicing
Aluminium CNC'd pedal wide and thin body
Gold Titanium axles (standard 9/16" size)
Sealed bearings
Replaceable 6mm thru pins (10 each side)
Weight: 295g for the pair
Colour: Black
Dimensions: 116mm (L) x 105 mm (W) x 12mm (D)
Full product details are here
Retail price is c. £55.00 (including the Ti Axle as standard)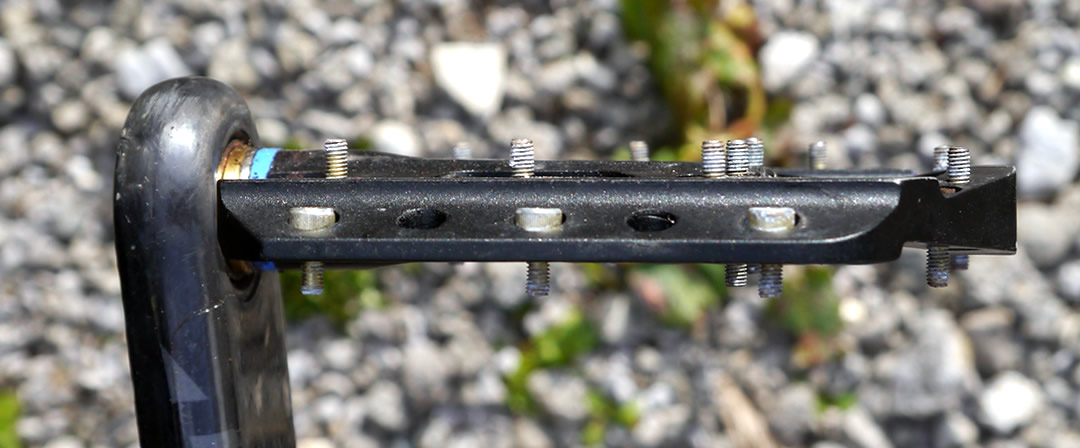 "Gold Titanium axles as standard (9/16" size)"
Ti-Springs.Com Performance Flat Pedals - Initial Thoughts
Delivery from Ti-Springs.Com was super quick, even having ordered over the festive period, as it was when I bought my Ti Spring over the summer.

The pedals come nicely boxed and you'll instantly notice how insanely light they are as soon as you pick them up. The finish is good to. These certainly look to have been well put together. You'll also notice that they are very low profile with the pedal body being only 12mm deep.

My first couple of rides have been positive. The overall platform size is good and they certainly feel sturdy enough and comfortable under foot. I might remove the pins that extend more towards the middle of the body as, if anything, they seem a little too grippy with the full complement in. I intend to ride them throughout the winter to see how good the bearings and sealing are before reporting back. Hopefully all will be well which would make these a total bargain!