Uberbike Race-Matrix Brake Pad Review
Reviewed by:
Essex Herts MTB
-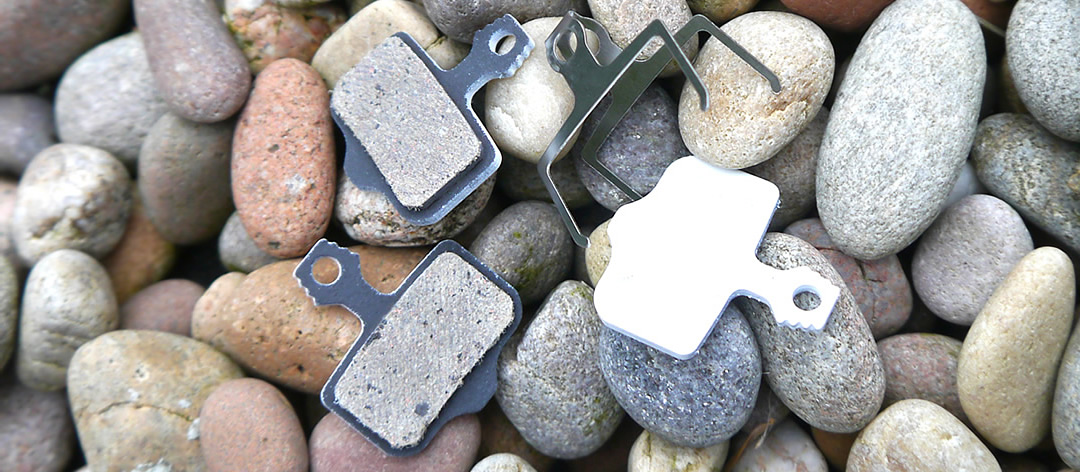 New disc brake pads from Uberbike Components which they say offer more stopping power than any other pad compound in their range, & will outlast their semi and kevlar pads. We see how they last during a harsh winter.
What Uberbike Components say
Higher Friction coefficient than their other pads
Offers increased durability over Uberbike's semi metallic and Kevlar pads
These pads boast the highest level of stopping power in Uberbike's range
Uberbike pads are manufactured in the same factories as the leading brands, and tested to the highest standards
Available now for Avid Elixir 3-5-7-R-CR-SRAM XX-X0 and Formula Brakes
Race-Matrix pads for most Shimano, Hope, Avid, Formula, Tektro, Giant brake systems, will be available to purchase soon
The will be used by the Steve Peat Syndicate this year.
RRP is - 1 pair £8.99 - 4 pairs £29.99
Initial thoughts
Brake pads should be one of those things that you don't notice. However when they play up they can ruin a ride, so it important to get them right. Uber Bike sent us some of their new Race-Matrix pads to fit Avid brakes. Even though I run Avid brakes, I'm not a fan of current SRAM stoppers. My 2 main gripes were lack of power and terrible brake squeal in the wet. As such these pads had a great opportunity to impress!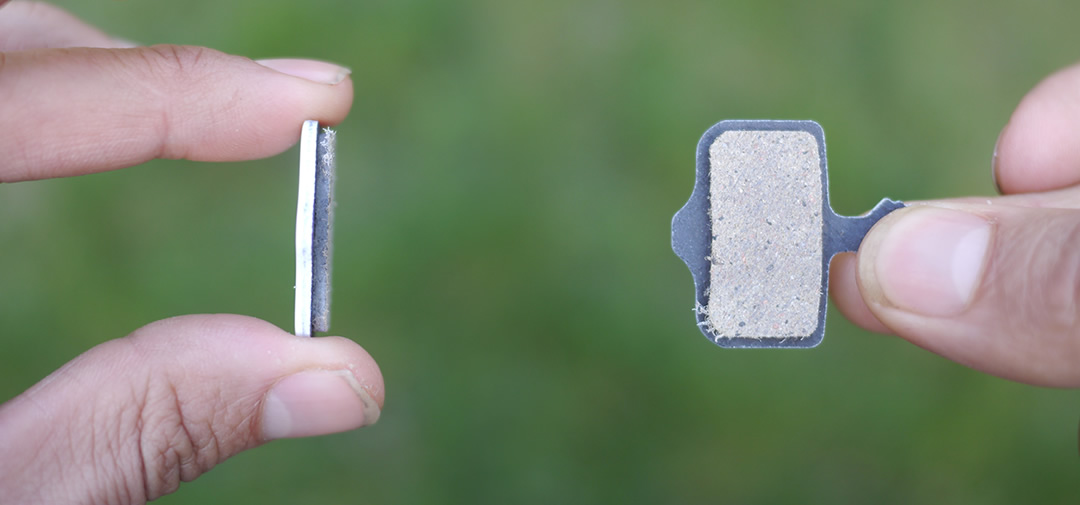 "In comparison to the stock Avid pads the Uberbike Race-Matrix pads have more initial bite."
Setup & Feel
The Race-Matrix pads are the normal height and width and replaced the stock pads easily.
I like the white color to the backing. Not that it matters but it's something different.
The pads are exactly the same thickness as the stock pads meaning there are no issues with rotor clearance.
It's difficult to work out what's in the Race-Matrix mix. Some kind of Semi Metallic, Organic , Kevlar, Sintered compound hybrid? As such comparing their value against other third party products is tricky. However they are cheaper than other brands premier pads, and more importantly more than half the price of replacement Avid branded pads.
In comparison to the stock Avid pads the Uberbike Race-Matrix pads have more initial bite. They make the brakes feel a touch sharper.
The power is good. I didn't notice any fall off in grip as they began to wear.
Brake lever firmness is the same as stock pads, with no flex from the Uberbike Race-Matrix pads.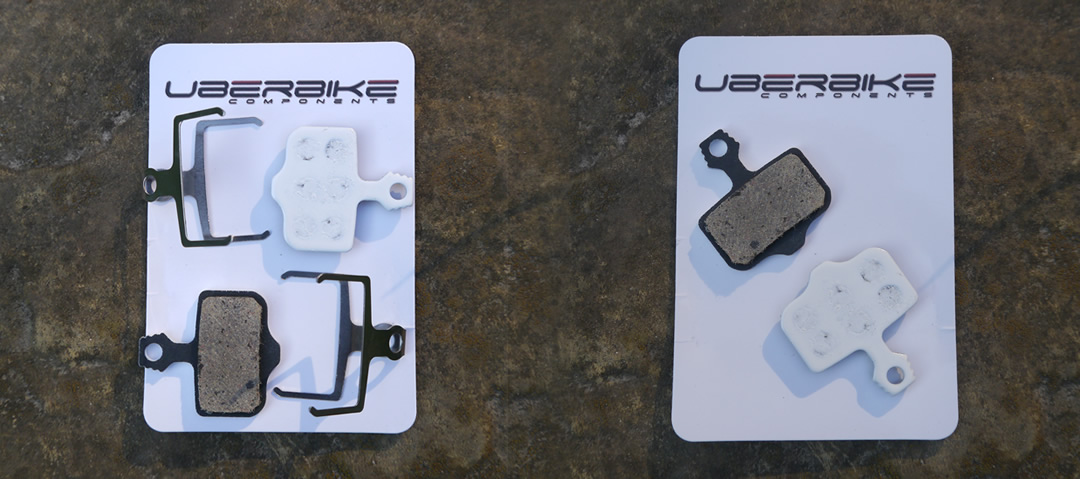 Durability and function
Stock Avid pads squeal in the wet. In the past I have managed to limit it, with some copper grease and chamfering of the leading edge. However it would always return and meant more setup time. The Uberbike Race-Matrix stoppers are not as noisy. Maybe it's because they have a white painted back to them. Maybe the "unique blend of metals and friction material" doesn't resonate as much? Whatever the reason, there was defiantly less screeching from the Uberbike pads. Especially in wet conditions.
The Uberbike Race-Matrix pads come with really strong springs. I like this feature as it means less spring rattle, and confidence that the pads will be kept in place.
The wear rate is good. After some harsh winter riding I don't seem to have put a real dent in them. There are no signs of flaking, chipping or gouging.

"The wear rate is good. After some harsh winter riding I don't seem to have put a dent in them"
Test Info
Fitted to – AM bike and Hardtail
Tested on – Elixir 3 (200mm / 180mm rotor) and Elixir 9 Carbons (180mm / 160mm rotor)
Bedding in – My neighbors think I'm nutts, when I whizz up and down the street braking sharply. But bedding your pads in is a necessary part of ensuring pad longevity. I used my usual technique of getting the bike up to speed, and then firmly and evenly applying the brakes until the bike almost stops. I repeated this 15 times.
Tested when – Winter, Spring
Type of riding – All day XC, quick local thrashes in the woods and mini DH riding.
Final Thoughts
Overall it's hard to fault the Uberbike Race-Matrix pads. They are cheap enough, wear well and did help with brake squeal. Power is up on the stock pads as well. Getting a reliable bike set up is all about getting the small details right. The Uberbike pads are a good example, of a product which helps you do just that.
Find out more about the
Uberbike Race-Matrix Disc Brake Pads here
.